Message from the Principal's Desk . . . .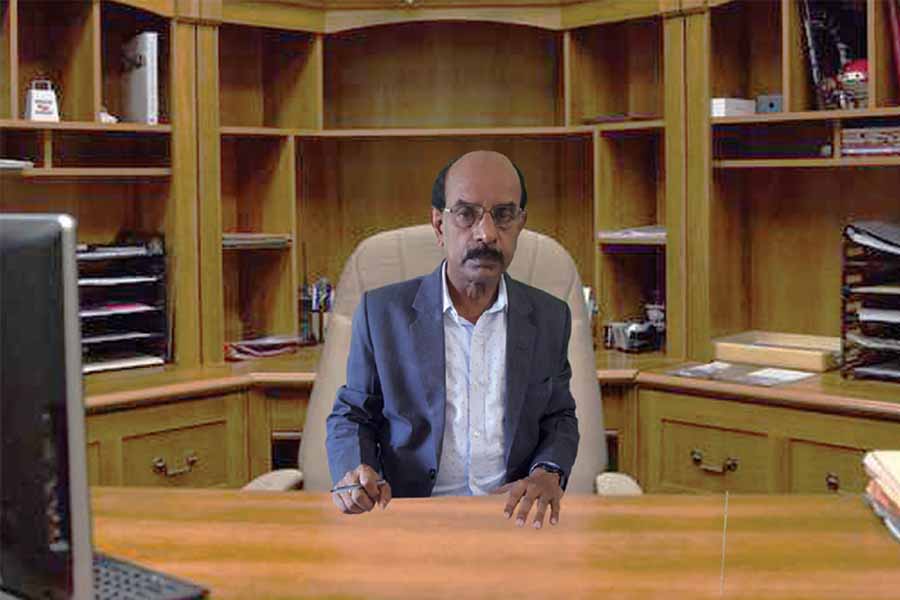 This is an era of globalization. The efficient human race can just survive and exist. Those who fail in the natural selection will perish. It is our endeavor to safeguard them. We need to live in a beautiful world, lead a peaceful life and expect a caring future. Hence, ignorance of rules and facts can never be cited as excuse for their violation or non-observance. If an opportunity is given, the youth can inspire the mankind in manifold ways and fulfill the aspirations of the society to which they belong.
Accordingly, Jhadeswar +2 Science Residential College, Balasore has been perceived, conceived, created and navigated with a dream of challenging 'education-value-chain' in Homo sapiens and producing a dynamic, vibrant and educative niche among the younger generation. Its high rank educational ecosystem stands vis-a-vis on the 'practice-linked learning' and 'experience – based pedagogy'. The college has just completed eight years of its existence but sufficiently powered itself to be a worthy as well as a quality and pioneering institute. It has made tremendous strides and is gorgeously positioned as the pride of northern Odisha. It has emerged as a brand name in the present day scenario.
The College is striving hard to provide a congenial platform in academic curriculum and nurturing young talents through its academic excellence, which is inclusive and integral for scaling up. The institution imparts education in Science stream of +2 levels and is affiliated to the Council of Higher Secondary Education (CHSE), Odisha. Coupled with academic, a student is well groomed to imbibe oneself with positivity, liveliness and peace in life. We thrive on doing right things ensuing a convergence of human values, learning and social responsibilities. This creates a personality which can match and out-win the competition, to become well cultured person with all the required skill sets, which are the basic needs to be a smart global citizen.
The primary focus of the college curriculum aims at the sustainable development of creativity, essence of learning, innovative concept, intellectual capacity and principles which serve as underlying theme in all-round development of the society. All these virtues are inculcated in the young and ready-to-accept minds of the students or the generations through continuous process of teaching, learning, assessment and evaluation.
Jhadeswar Science Residential Higher Secondary School is just a platform to record all these new ideas and discoveries made by our intellectuals for wide circulation, adoption and enrichment of the knowledge-base of the society. Its quality students and faculties, the infrastructure, the academic pursuit and discipline have brought a significant difference from other counterparts. All these factors have propelled the institute to an enviable position among its peers and bloomed into a healthy tradition in years to come. Its campus life is undoubtedly cherished memory of a student. In fact, a Jhadeswarvian can well experience this without giving any second thought.
The College stands as the pinnacle of Pride. Let us extend our helping hands towards the beautification of its surroundings, which will be a matter of great pleasure and satisfaction for all times to come. I sincerely wish the teachers and all staff members of the institution to go ahead with their sincere efforts and guidance in building the career and character of the students and dispeling the darkness of ignorance that encircles them.
The educated tots of this college should conduct their activities with dignity and confidence. I urge upon all of you to have a new beginning in every walk of life. You work hard and persevere to attain heights. Also, in the small way, try to eradicate social evils since this world is gradually becoming narrower as an even-playing field. Go on pursuing after knowledge and let it be your copy right. Try to be not only a man of success but also a man of lasting value. Work hard, work hard and work hard. It will bring glory to you and your Alma Mater. Have God's glad grace to kindle light amidst the encircling gloom and leave behind the footprints on the sand of time.
I extend my best wishes and warm greetings to the Students, Staff members and inmates for the prosperity of the Institution.

Prof. (Dr) L.D. NAYAK
PRINCIPAL